Why is Phenotropil (Phenylpiracetam) no longer sold and will it ever be back?
On a regular basis we get asked questions such as "When will Phenotropil be back in stock?" and "Why is Phenotropil no longer sold?". There is much gossip and talk on forums on the possible reasons. So we decided to pull our contacts and find out the real reason on the discontinuation of Phenotropil and when it will be back.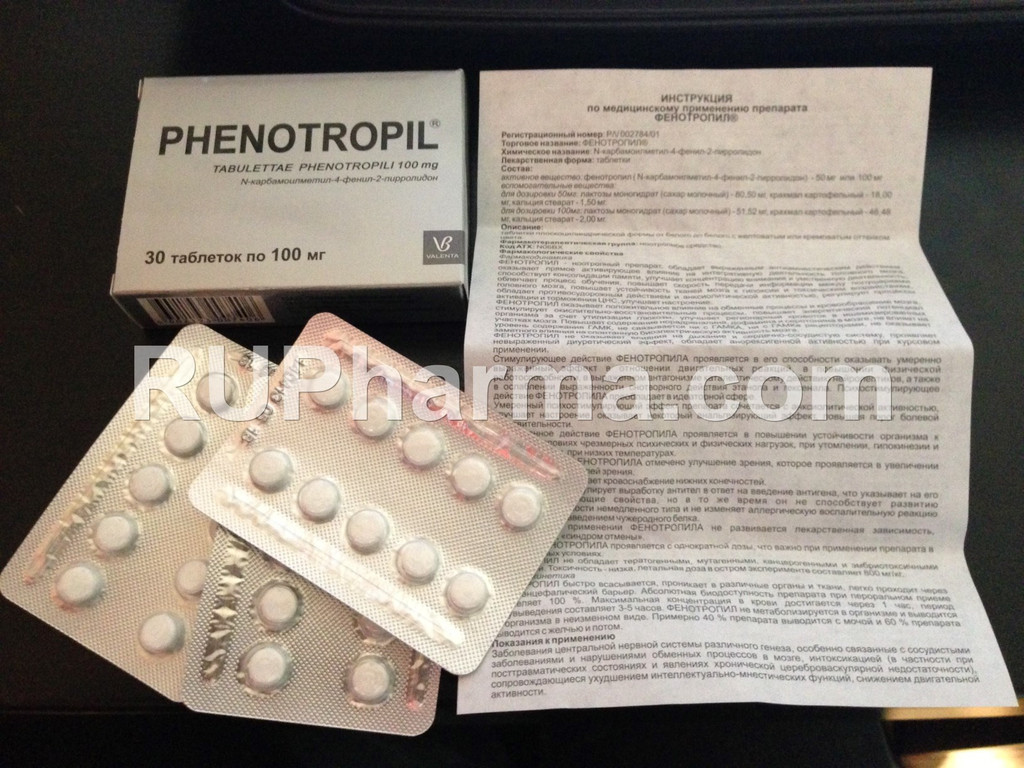 One of the Phenotropil patent and trademark holders and inventors Valentina Akhapkina has ceased cooperation with Valenta Pharm due to the fact that the company was not engaged in improving the drug. Now the rights holders will develop the Phenotropil brand themselves.

Valenta Pharm has ceased production of Phenotropil in April 2017, but continued selling the remainder of produced stock and stated that the cooperation was terminated at the initiative of the two rights holders - Valentina and Roman Akhapkin.

Valentina Akhapkina explained to our representative that this decision was connected with the fact that the drug was not introduced into children's practice and that new dosage forms were not developed and released onto the market. The management of Valenta Pharm was only satisfied with the sales but did not want to spend on research and developement.

According to Valentina, a new company - Vira Innpharm is currently undergoing new registration of the Phenotropil. Valentina and Roman are the majority shareholders of Vira Innpharm. Production in new packaging is scheduled to be launched in the 2nd half of 2019.

Phenotropil is a nootropic drug, which has a pronounced antiamnesic and neuroprotective effects. It has a direct activating effect on the integrative activity of the brain, promotes memory consolidation, improves concentration and mental activity and facilitates the learning process. The drug also has anticonvulsant action and anxiolytic activity.

Valenta Pharm has been manufacturing Phenotropil for over 15 years. According to the DSM Group consulting company, in January - October 2017, total sales of Phenotropil amounted to 966.4 million rubles or 15 million dollars (exchange rate at 10.10.2018).