Cerebrolysin - Mode of Action
NEW MULTI-MODAL THERAPIES FOR NEUROLOGICAL DISORDERS

The Sonic Hedgehog (Shh) signalling pathway regulates the development of organs including the organization of the brain. For example, the Shh activates the Gli complex, which is responsible for the expression of develop-mental genes underpinning neurorecovery and leading to an amplification of natural recovery.

Cerebrolysin activates the Shh pathway1
Cerebrolysin has a promoting effect on neurogenesis and oligodendrogenesis via stimulating the expression of the Shh signalling pathway. Cerebrolysin increases mRNA modulation of Shh and its receptors 'Patched' (Ptch) and 'Smoothened' (Smo).

Studies confirm the important role of the sonic hedgehog pathway in post-stroke brain repair and functional recovery, and suggests the Shh pathway to be a possible target for prolongation of the therapeutic window after stroke2.
MAINTENANCE AND RECOVERY OF THE NEURONAL NETWORK
Neurotrophic factors (NTFs) are signaling molecules that maintain, protect, and restore the neuronal network and ensure proper functioning of the brain. An important role of NTFs are in the survival and regeneration of the neuronal network upon stroke, traumatic brain injury or in chronic diseases is well-documented.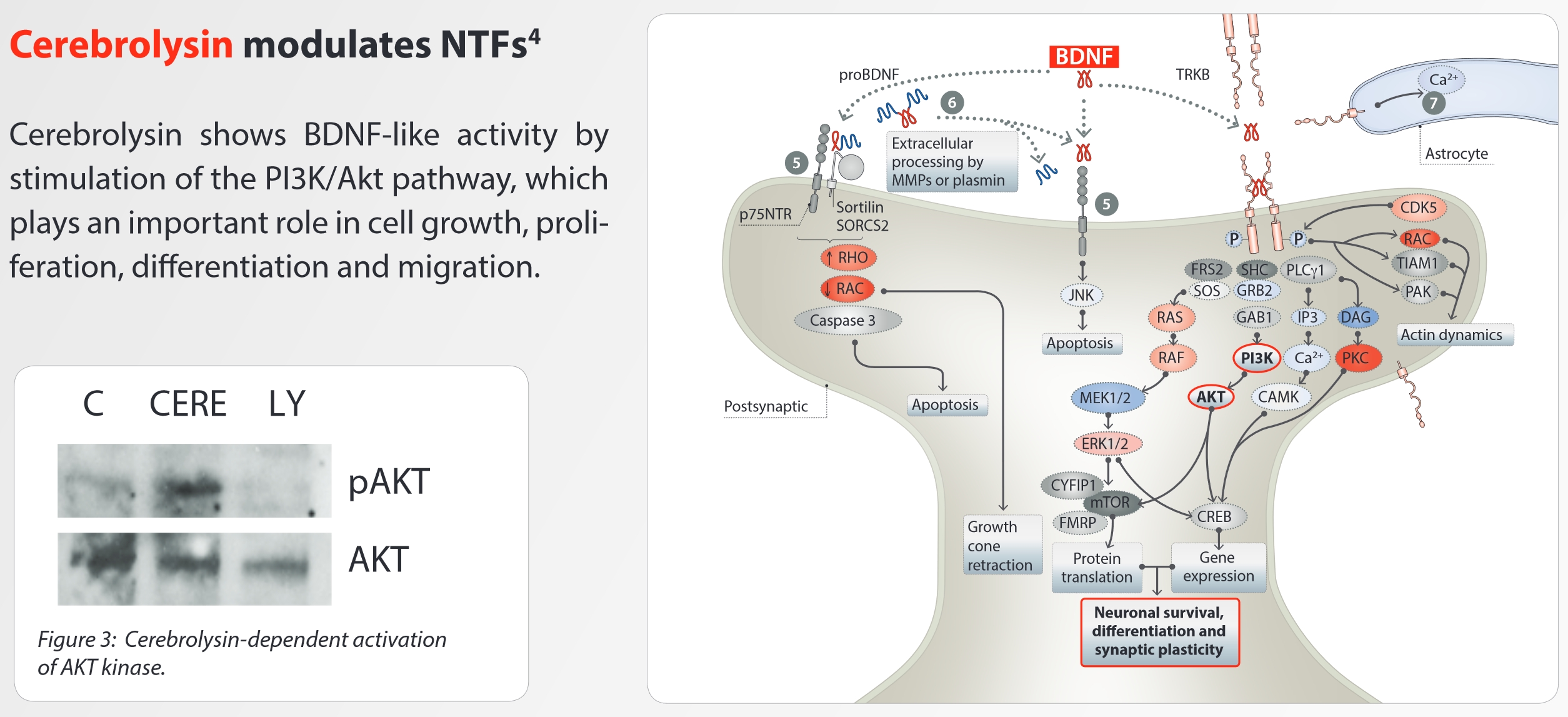 Cerebrolysin is a multi-modal neuropeptide drug which improves the brain's ability for self-repair by stimulating neurorecovery.

Buy at rupharma.com/cerebrolysin/
A MULTI-MODAL DRUG FOR ACUTE AND POST-ACUTE NEUROLOGICAL DISORDERS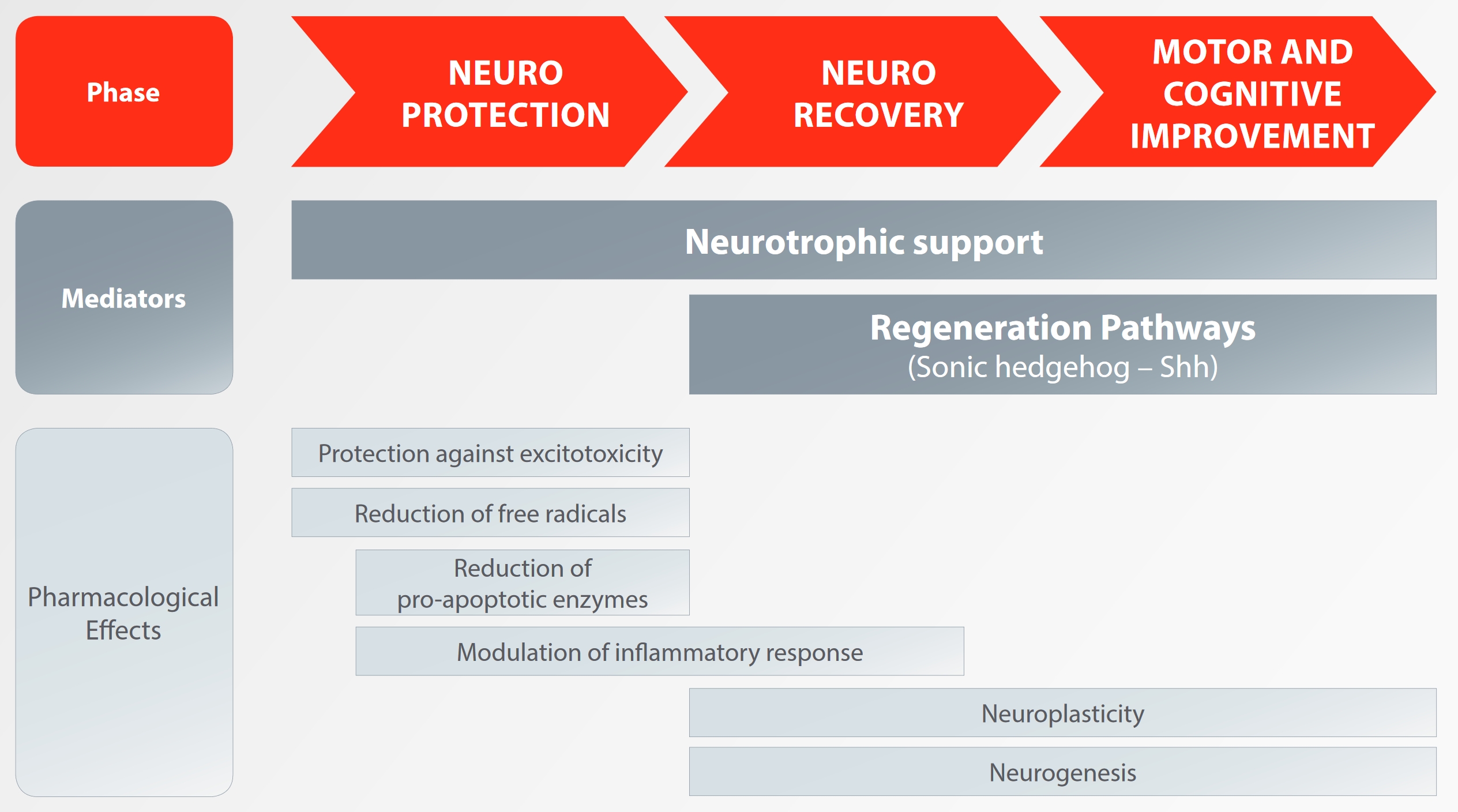 1 ZHANG, li, et al. Sonic hedgehog signaling pathway mediates cerebrolysin-improved neurological function after stroke. Stroke, 2013, 44. Jg., nr. 7, S. 1965 – 1972.
2 JIN, Yongming, et al. Poststroke sonic hedgehog agonist treatment improves functional recovery by enhancing neurogenesis and angiogenesis. Stroke, 2017, 48. Jg., nr. 6, S. 1636 – 1645.
3 CHEN, Honghui, et al. Trophic factors counteract elevated FGF-2-induced inhibition of adult neurogenesis. Neurobiology of aging, 2007, 28. Jg., nr. 8, S. 1148 – 1162.
4 ZHANG, Chunling, et al. Cerebrolysin enhances neurogenesis in the ischemic brain and improves functional outcome after stroke. Journal of neuroscience research, 2010, 88. Jg., nr. 15, S. 3275 – 3281.
Copyright © 2018 by EVER Neuro Pharma GmbH, Oberburgau 3, 4866 Unterach, Austria.