Bill Gates and Jeff Bezos Team up to Fund Diagnostics of Alzheimer's Disease
According to BioSpace, Bill Gate's The Bill & Melinda Gates Foundation and Jeff Bezos' Day One Fund have teamed up to donate $15 million to the Diagnostics Accelerator, a project that is part of the Alzheimer's Drug Discovery Foundation (ADDF). The Diagnostics Accelerator's mission is fairly straightforward — develop an easy and affordable test for Alzheimer's disease (AD) diagnostics.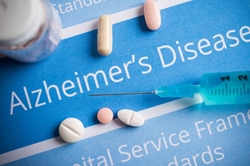 On his blog, GatesNotes, Bill Gates outlines current advances in diagnosis of Alzheimer's disease, which is essentially via a spinal tap or a brain scan—invasive and expensive,respectively. Also, Mr. Gates focuses on the fact that, in general, people don't look for diagnoses until they start showing symptoms. He writes, "It's hard to overstate how important finding a reliable, affordable, and easy-to-use diagnostic is for stopping AD''.
One area of promise is a blood test. That was for quite some time not believed to be possible, but Randy Bateman, a researcher at Washington University in St. Louis (Missouri, USA), identified changes in AD patients' blood in 2017 that has remained consistent and also been verified by other researchers.
Another approach that Gates is excited about is linguistic. Doctor Rhoda Au heads neuropsychology for the Framingham Heart Study, which has tracked the health of one American town's residents for more than 70 years, including audio records of the patients.
Au and others are working on "digital markers," that might identify changes in speech or writing habits that might act as early AD diagnostics.
Prevent and cure Alzheimer's with Cerebrolysin and Cortexin.