Availability: In Stock
Sport people are advised to take 500-1000mg, 2 times per day 40-60 minutes before workouts. The duration of the preparatory (load) period is 14-21 days continue taking during competitions.
Check out a Meldonium alternative on WADA green list - Telsartan.
MILDRONATE® (aka Meldonium, THP, MET-88, Mildronats, Quaterine) - an anti-ischemic drug developed for treatment of heart ischemia and its consequences. Mildronate is used in neurology for the treatment of brain circulation disorders. It significantly improves patients' mood. They become more active, their motor dysfunction decreases, and asthenia, dizziness and nausea become less pronounced. The drug also improves the learning abilities and memory.
USES

Improves Oxygen Delivery to Cells

Excellent for Sportsmen to Improve Stamina

Protects Cells from Intoxication

Improves Energy Levels and Faster Physical Recovery

Treat Chronic Heart Failure and Cerebral Strokes

Abstinence Syndrome
INSTRUCTIONS FOR USE (ENGLISH)

Download PDF

GUARANTEE & EXPIRY DATE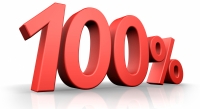 Original from the Latvian JSC Grindeks www.grindeks.lv/en. This is not a cheap chinese generic replica in a plasticbag or foil pouch with unknown ingredients.
All packs are air tight sealed and expire up to 06.2022.
DESCRIPTION
The active substance of the drug is meldonium. The action of the drug is to prevent accumulation of cytotoxic intermediate products of fatty acid beta-oxidation in ischemic tissues and to block this highly oxygen-consuming process. Mildronate has a beneficial effect on cerebral circulation disorders and central nervous system functions. Mildronate is prescribed for patients with decreased working efficiency.
Further read: http://en.wikipedia.org/wiki/Meldonium
PACKAGING & DOSAGE
Mildronate comes in capsules.
As part of combined therapy: 500-1000 mg once a day (or divide the daily dose for 2 times a day). Period of therapy is 4-6 weeks.
Chronic disorders of cerebral circulation: 500 mg once a day. Period of therapy is 4-6 weeks.
Intellectual and physical stress: 250 mg four times a day. Period of therapy is 10-14 days.
Sportsmen: 500-1000 mg two times a day before training. Duration of treatment during preparatory period is 2-3 weeks, during the period of competition 10-14 days.
Chronic alcoholism: 500 mg four times a day. Period of therapy is 7-10 days.
Note: The MHRA and FDA has not evaluated or endorsed this product. Please consult your physician prior to using this or any other nutritional supplements or medications.
VIDEO


STORAGE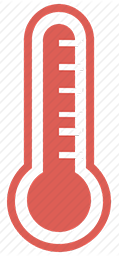 Store in dry place at room temperature. Do not exceed storage temperature higher than 25 degrees Celcius. Keep away from direct sunlight. Keep locked and away from children.
RETURNS

Please note that you are responsible for your country's customs clearance, taxes and duties in your country. Any packages returned back to us by the customs will be eligeble for a refund minus the P&P costs. Due to the nature of the product we cannot accept returns. Your statutory rights are not affected.
QUESTIONS?
Ask us any questions about Mildronate. We speak
English and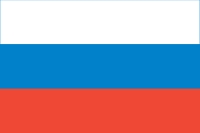 Russian.