CJSC Canonpharma Production
NEIRODOLON®, (Flupirtine, Katadolon, Trancolong, Awegal, Efiret, Trancopal Dolo, Metanor) 45 caps/pack, 100 mg/cap
Description
Description
Availability: Taken off manufacturing

NEIRODOLON® (aka Flupirtine, Katadolon, Trancolong, Awegal, Efiret, Trancopal Dolo, Metanor) - is a non-opioid analgesic with neuroprotective and muscle relaxant effect. It works as a selective activator of neuronal K ± channels - by indirect antagonism to NMDA-receptors, activating the descending pain modulation mechanisms and GABAergic processes. It used to treat acute states of pain caused by diseases of the locomotor apparatus, as well as nerve pains, cancer pain, vasomotor and migraine headaches, toothache.
USES

Analgesic for Acute and Chronic Pain (Moderate-to-Severe Cases)

Muscle Relaxant Properties (Back Pain and Orthopedic Uses)

Treat Migraines

Neuroprotective Properties

Treatment for Multiple Sclerosis

Uses in Oncology, Postoperative Care and Gynecology
GUARANTEE & EXPIRY DATE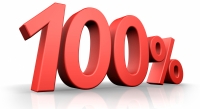 Original from the Russian CanonPharma http://www.canonpharma.ru. This is not a cheap chinese generic replica in a plasticbag or foil pouch with unknown ingredients.
All packs are air tight sealed and expire up to 02.2022.
DESCRIPTION
Neirodolon belongs to the class of selective neuronal potassium channel activators. The effect on potassium ion current is mediated by the action of the drug regulatory system on the G-protein. Analgesic activity is based on indirect antagonism of NMDA (N-metil-D-aspartat) -receptors, and the modulation of pain mechanisms is related to the effects on the GABA system. At therapeutic concentrations, flupirtine does not bind to alpha 1, alpha 2-adrenergic receptors, serotonin 5NT1-, 5HT2-receptors, dopaminergic, benzodiazepine, opiate, or central muskarinergic, nicotinergic receptors. The central action of flupirtine is based on 3 main effects:
(1) Analgesic effect; (2) Muscle relaxing properties; (3) Neuroprotective effect.
Further read: https://en.wikipedia.org/wiki/Flupirtine
PACKAGING & DOSAGE
Neirodolon comes in a form of capsules of various dosages and pack sizes. Standard capsule dosage is 100 mg per capsule.
Capsules are taken orally with some drinking water, without chewing the capsules.
Standard dose: 100 mg capsule 3-4 times a day.
Acute or severe pain: 200 mg 3 times a day.
Doses are dependent on the intensity of the pain and the patient's individual sensitivity to the drug.
Patients older than 65 years: at the beginning of treatment 100 mg in the morning and 100 mg in the evening. The dose may be increased to 300 mg depending on the severity of pain and tolerability.
In patients with severe renal insufficiency or hypoalbuminemia daily dose should not exceed 300 mg.
In patients with impaired liver function, a daily dose should not exceed 200 mg.
The duration of therapy is set by your doctor.
STORAGE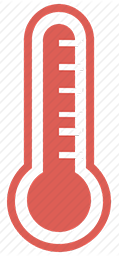 Store in dry place at room temperature. Do not exceed storage temperature higher than 30 degrees Celcius. Keep away from direct sunlight. Keep locked and away from children.
RETURNS

Please note that you are responsible for your country's customs clearance, taxes and duties in your country. Any packages returned back to us by the customs will be eligible for a refund minus the P&P costs. Due to the nature of the product we cannot accept returns. Your statutory rights are not affected.
QUESTIONS?
Ask us any questions about Neirodolon. We speak
English and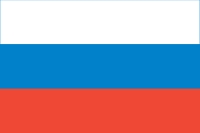 Russian.
Reviews
Reviews (2)
Excellent Service
Schnelle komplikationslose Lieferung, alles perfekt
Everything's alright
Perfect service, needn't say anything else. All thumbs up
Additional Info