Availability: In stock

TAMOXIFEN (aka Nolvadex, Genox, Tamifen) - is used to treat breast cancer that has spread to other parts of the body (metastatic breast cancer), to treat breast cancer in certain patients after surgery and radiation therapy, and to reduce the chances of breast cancer in high-risk patients. This medication can block the growth of breast cancer. It works by interfering with the effects of estrogen in the breast tissue. Tamoxifen can be used to treat infertility in women with anovulatory disorders. Tamoxifen improves fertility in males with infertility by disinhibiting the hypothalamic–pituitary–gonadal axis (HPG axis) via ER antagonism and thereby increasing the secretion of luteinizing hormone (LH) and follicle-stimulating hormone (FSH) and increasing testicular testosterone production.
USES

Treat Breast Cancer

Improves Fertility in Women and Men

Increases Muscle Mass and Libido in Bodynuilders

GUARANTEE & EXPIRY DATE
Original from Finnish/Russian Orion Pharma. This is not a cheap chinese generic replica in a plasticbag or foil pouch with unknown ingredients.
All packs are air tight sealed and expire up to 09.2022.
Photo of the product is for illustation purpose only and may vary.
DESCRIPTION
Tamoxifen is classed as a specific estrogen receptor modulator or SERM. Although low estrogen is often considered advantageous by bodybuilders it should be noted that estrogen helps both with the accrual of muscle mass and also helps to boost libido on cycle.
PACKAGING
TAMOXIFEN comes in the form of tablets for oral administration:
10mg - 30 tabs/pack
20mg - 30 tabs/pack

Active ingredient:
Tamoxifen

Excipients:
Corn starch, lactose monohydrate, povidone, sodium starch glycolate, magnesium stearate, purified water.
DOSAGE
The dosage is set individually, depending on the diagnosis, patient's condition and the applied antitumor therapy regimen.
SIDE EFFECTS AND PRECAUTIONS
On the part of the digestive system: nausea, vomiting, increased activity of hepatic transaminases; in some cases - fatty liver, cholestasis, hepatitis.
From the side of the central nervous system: rarely - depression, dizziness, headache, retrobulbar neuritis.
Since the cardiovascular system: edema, thromboembolism, phlebitis.
Dermatological reactions: alopecia, rash, pruritus. Other: pain in the bones and lesions, fever.

STORAGE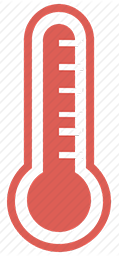 Store in dry place at room temperature. Do not exceed storage temperature higher than 25 degrees Celcius. Keep away from direct sunlight. Keep locked and away from children.
RETURNS

Please note that you are responsible for your country's customs clearance, taxes and duties in your country. Any packages returned back to us by the customs will be eligeble for a refund minus the P&P costs. Due to the nature of the product we cannot accept returns. Your statutory rights are not affected.
QUESTIONS?
Ask us any questions about TAMOXIFEN. We speak English and Russian.