Availability: In stock

SPERMSTRONG® - Improves sperm quality indicators: sperm concentration, motility, quantity and fertilizing capacity. Stimulates spermatogenesis and blood circulation in the genitals. Improves the effectiveness of treatment of reproductive disorders (infertility) in men due to decrease in the quality of sperm (insufficient sperm concentration, decrease in sperm motility and their absolute number).
USES

Improves Sperm Quality and Sperm Count

Decrease in Reproduction Disorders

Enhances Sexual and Reproductive Functions

Normalization of Metabolism and Strengthening of the Immune System

GUARANTEE & EXPIRY DATE
Original from the Russian VIS JSC. This is not a cheap chinese generic replica in a plasticbag or foil pouch with unknown ingredients.
All packs are air tight sealed and expire up to 05.2021.
DESCRIPTION
Spermstrong contains the following ingredients:

L-arginine stimulates spermatogenesis and blood filling of the genital organs. It has a beneficial effect on the health of the prostate gland, increases sperm production and increases blood flow to the genitals, creating conditions for a more stable and prolonged erection. Seminal fluid is 80% composed of this protein building material, and its deficiency can lead to infertility.

L-carnitine is a natural vitamin-like substance that participates in the processes of sperm maturation and directly affects the male reproductive capacity. Investigating the causes of male infertility, scientists in many countries concluded that one of the main substances that affects the quality of sperm (the number and motility of sperm) is L-carnitine.

Astragalus root extract increases sperm motility, strengthens the immune system, normalizes metabolism, blood pressure and blood sugar levels, improves overall health, increases libido, mental and physical performance, memory.

Seleksen is able to accumulate in the body and give selenium only in cases where the body has an extreme need for it. A deficiency of selenium can lead to a decrease in sperm production, which leads to sterility in men. Selenium has antioxidant properties that helps to protect the human body from free radicals, which leads to cell membrane damage and genetic material. Selenium is also needed to increase the number of sperm produced and to activate testosterone production. In combination with vitamin E, the action of selenium is intensified.

Zinc is an important component in the construction of genetic material. Zinc deficiency causes changes in chromosomes leading to infertility. Zinc is essential for the production of sex hormones. This microelement is contained in the male sperm, and in the highest concentrations it determines the quality of sperm.

Manganese has a significant impact on the vital activity of the body, is involved in the synthesis of sex hormones, affects the function of the sex glands.

Vitamin B5 is necessary for normal functioning of the reproductive organs, supports the production of sex hormones. Participates in the proper absorption and carnitine metabolism.

Vitamin B6 is necessary for the synthesis of DNA and RNA. Participates in the proper absorption and carnitine metabolism.

Vitamin E has a powerful antioxidant effect that helps improve sperm quality by stabilizing the synthesis of hormones. Known as the sex hormone that provides the genitals with oxygen, its very name (tocopherol) means "progeny". Participates in the proper absorption and carnitine metabolism.

Vitamin C directly affects sperm production and increases sperm motility, helps prevent spermatozoa from "sticking", therefore, increases its seeding capacity. Participates in the proper absorption and carnitine metabolism.
PACKAGING & DOSAGE
SPERMSTRONG comes in the form of tablets for oral administration. 30 capsules per pack.
1 capsule of 500mg contains: L-arginine (L-Arginine) 176.30 mg, L-carnitine (L-Carnitine) 125.00 mg, Vitamin C 35.00 mg, Astragalus Extract (Extractum Astragalus membranaceus) 25.00 mg, Vitamin E 15.00 mg, Vitamin B 5 7.50 mg, Zinc sulfate (Zinc sulfate) 7.50 mg, Manganese gluconate (Manganum gluconate) 5.50 mg, Vitamin B 6 3.00 mg, Selenium (Selenium, in the composition of the complex "Seleksen") 0.15 mg.
DOSAGE
Adult men: 1 capsule 2 times a day with meals.
Duration: 20 days. After a 10-day break the course can be repeated. Course can be repeated 2-6 times a year.

SIDE EFFECTS AND PRECAUTIONS
Spermstrong is classed as a food supplement. Usually does not cause any side effects. However, in isolated cases the appearance of several side effects are possible: nausea; feeling of dizziness; violations of the digestive tract in the form of diarrhea; the appearance of weakness; allergic reactions in the form of body rash. If side effects occur, it is advisable to doctor's help about the advisability of continuing therapy.

STORAGE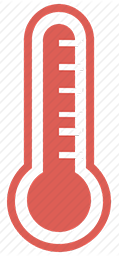 Store in dry place at room temperature. Do not exceed storage temperature higher than 25 degrees Celcius. Keep away from direct sunlight. Keep locked and away from children.
RETURNS

Please note that you are responsible for your country's customs clearance, taxes and duties in your country. Any packages returned back to us by the customs will be eligeble for a refund minus the P&P costs. Due to the nature of the product we cannot accept returns. Your statutory rights are not affected.
QUESTIONS?
Ask us any questions about SPERMSTRONG. We speak English and Russian.