Availability: In stock

GLYCINE EXTRA STRENGTH (aka Glycocoll, Aminoacetic acid) - is an amino acid, a building block for protein. It is not considered an "essential amino acid" because the body can make it from other chemicals. A typical diet contains about 2 grams of glycine daily. The primary sources are protein-rich foods including meat, fish, dairy, and legumes. Glycine is used for treating schizophrenia, stroke, sleep problems, benign prostatic hyperplasia (BPH), metabolic syndrome, and some rare inherited metabolic disorders. It is also used to protect kidneys from the harmful side effects of certain drugs used after organ transplantation as well as the liver from harmful effects of alcohol. Glycine may also be used to reduce the risk of psychosis. Other uses include cancer prevention and memory enhancement. Some people apply glycine directly to the skin to treat leg ulcers and heal other wounds.

USES

Treat Schizophrenia and Stroke

Reduce Sleep Problems

Erradicate Benign Prostatic Hyperplasia (BPH)

Treat Metabolic Syndrome

Protect Kidneys From the Harmful Side Effects of Certain Drugs

Reduce the Risk of Psychosis

Cancer Prevention

Memory Enhancement
GUARANTEE & EXPIRY DATE
Original from the Russian Pharmstandard OJSC https://pharmstd.com/. This is not a cheap chinese generic replica in a plasticbag or foil pouch with unknown ingredients.
All packs are air tight sealed and expire up to 10.2022.
DESCRIPTION
The body uses glycine to make proteins. Glycine is also involved in the transmission of chemical signals in the brain, so there is interest in trying it for schizophrenia and improving memory. Some researchers think glycine may have a role in cancer prevention because it seems to interfere with the blood supply needed by certain tumors.
PACKAGING
GLYCINE EXTRA STRENGTH comes in the form of tablets for oral administration. 20 tablets per pack.
Active ingredients: Glycine - 600mg, Pyridoxine hydrochloride (Vitamin Bb) - 3.00 mg, Thiamine Hydrochloride (Vitamin B1) - 2.50 mg, Cyanocobalamin (Vitamin B12) - 4.50 mcg
Excipients: sorbitol filler, colloidal silicon dioxide (aerosil), croscarmellose baking powder sodium, taste regulator citric acid, natural flavor lemon, stearate.
DOSAGE
Adults take 1 tablet 2 times a day with meals. Keep the pill in the mouth until completely dissolved. Course duration - 1 month.

SIDE EFFECTS AND PRECAUTIONS
Excessive consumption may have a laxative effect.

STORAGE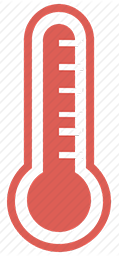 Store in dry place at room temperature. Do not exceed storage temperature higher than 25 degrees Celcius. Keep away from direct sunlight. Keep locked and away from children.
RETURNS

Please note that you are responsible for your country's customs clearance, taxes and duties in your country. Any packages returned back to us by the customs will be eligeble for a refund minus the P&P costs. Due to the nature of the product we cannot accept returns. Your statutory rights are not affected.
QUESTIONS?
Ask us any questions about GLYCINE EXTRA STRENGTH. We speak English and Russian.