Availability: In stock

ACTIVATED CHARCOAL (aka Dioxomethyltetrahydropyrimidine) - is a natural adsorbent and is made from natural ingredients - coal, which has been processed in a special way. Activated carbon is taken to cleanse the body and is effective against intoxication and poisoning of varying complexity. Not only that, Activated carbon is actively used in cases of gastritis, diets, alcoholism and hangover intoxication.

USES

Removes and Disinfects Many Harmful Bacteria and Toxins

Actively Used Against Poisoning and Intoxication

Can be Used as Part of Cleansing and Detox Programmes

GUARANTEE & EXPIRY DATE
Original from the Russian Pharmstandard OJSC https://pharmstd.com/. This is not a cheap chinese generic replica in a plasticbag or foil pouch with unknown ingredients.
All packs are air tight sealed and expire up to 10.2022.
DESCRIPTION
Activated charcoal does not affect the ability to perform potentially hazardous activities that require increased concentration of attention and speed of psychomotor reactions (driving, working with moving mechanisms, the work of the dispatcher and the operator).
PACKAGING
ACTIVATED CHARCOAL comes in the form of tablets for oral administration. 50 tablets per pack.
Active ingredient: Activated charcoal - 250mg.
Excipients: none.
DOSAGE
Take orally with water, 250-750mg 3-4 times a day.
Not advised to take for longer than 7 days.

SIDE EFFECTS AND PRECAUTIONS
Possible: constipation, diarrhea; with prolonged use after 7 days - hypovitaminosis, impaired absorption of nutrients from the gastrointestinal tract.

STORAGE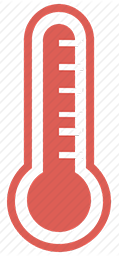 Store in dry place at room temperature. Do not exceed storage temperature higher than 25 degrees Celcius. Keep away from direct sunlight. Keep locked and away from children.
RETURNS

Please note that you are responsible for your country's customs clearance, taxes and duties in your country. Any packages returned back to us by the customs will be eligeble for a refund minus the P&P costs. Due to the nature of the product we cannot accept returns. Your statutory rights are not affected.
QUESTIONS?
Ask us any questions about ACTIVATED CHARCOAL. We speak English and Russian.